SUNDAYSCHOOL® 5th EPISODE
WELCOME TO THE SUNDAY SCHOOL St Bernarrd Mountain Rescue Team.
12 januari 2020 vond de 5de editie van SundaySchool plaats. De bezoekers werden welkom geheten in een skihut bemand door Zwitserse rescue honden. deze St. Bernards hielpen ook de modellen tijdens de modeshow.
Een video en foto impressie van deze dag.
"Veel publiek op de beurs wat ook voor veel publiek zorgde, zeer succesvolle afgelopen editie door grote aantal bezoekers, algehele look en verzorging standhouders, honden heel leuk!. "
Marie-Claire Idsinga, marketing coordinator Bestseller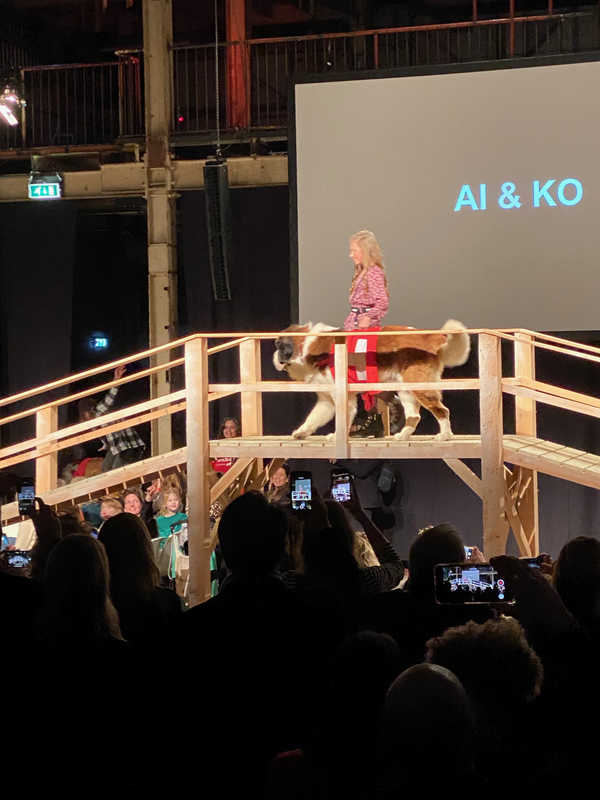 "De catering/thema invulling was weer super. Er wordt veel aan beleving gedaan en dat waarderen klanten enorm. er waren genoeg zitjes en parkeren was ook goed geregeld'"
Als antwoord op de vraag wat zeker moet blijven op de volgende editie aldus Ethel Nieuwenstein van Geisha