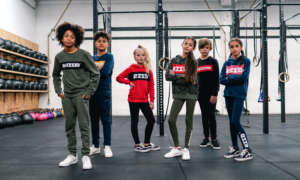 "Raizzed next steps"
We are born and raizzed in denim, Indigo is in our DNA.
The new Raizzed collection is comfy, sporty and unique. A must have for upcoming winter season!
With cool new washes and colors, Raizzed will blow you away with this new collection. We believe that every kid should grow up in a unique denim. And therefore, we make the denim this collection especially for the ones who wants to create their own style in challenging tough washes and in the soft stretchable quality you expect from us.
The streetstyle vibe will continue in the flashy new fancy colors and prints. The most important thing and cool thing of the collection is that every style can be combine for every kid in all colors, the and artworks. We are very curious to show you our new collection, so let's check out!
Raizzed keywords:
Denim streetwear
Urban lifestyle
Qualitative fabrics
Unique and characteristic washings
Team Raizzed
Voor meer informatie over Raizzed kan je contact opnemen met Krista: marketing@raizzed.com  
Vingino's online presence: