What's in, what's hot, who's wearing it and what's been left behind—our team surveys every inch of the industry to guarantee we're first to market with the coolest styles. Because why stop at cute when you can give little feet of the world couture?
WHAT WE DO
Established in 2008, our contemporary assortment has since gone global with distribution in 25 countries and counting. We offer top trends parents love without ever sacrificing the support growing feet need.
WHAT'S UP NEXT
For Spring/Summer 2020, we're adding neon and sporty leather accents to give our selection an uber-cool urban slant. We also fused glam and metallic leather for an exclusive stingray print that has an attitude-infused aesthetic you won't want to miss.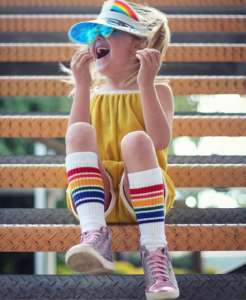 You'll always be a (stylish) step ahead
Old Soles 
Contact : Co Fiore Agency Coby Veeneman
Telephone: +31 (0)6 4616 9560