SundaySchool has only been around for a year and a half, but in this short time it has already grown into an event that can no longer be ignored in the Dutch children's fashion industry. Dutch press and bloggers have been present since the first edition and are unanimously enthusiastic about the design, the participants and the atmosphere of the fair. As SundaySchool, we are very proud and happy every time we read the stories and experiences of visitors. Those positive reactions and pleasant experiences from visitors are the proverbial cream on the cake that we call Sunday School.
SundaySchool also did not go unnoticed internationally. Last season, SundaySchool was visited by several people from the foreign press. That is of course very nice, but it is even more violent when these foreign magazines place beautiful articles about Sunday School in their magazines.
Kids à la Mode is an American magazine that brings children's fashion news from around the world. In the field of children's fashion and interior. Kids à la Mode has not only written a 2-page piece about SundaySchool, but also a small trend presentation.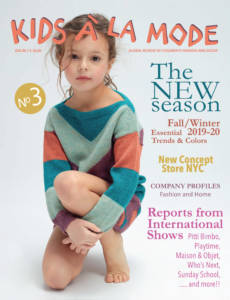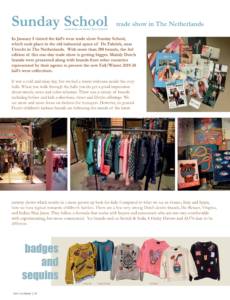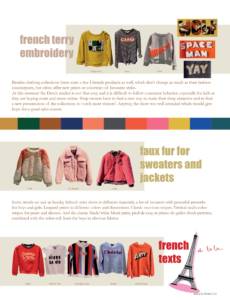 Ninsmoda is a leading Spanish fashion magazine for the children's fashion industry and wrote a complementing piece about SundaySchool.