Only 9 days until June 30 … the countdown is on! We are (almost) completely ready. As far as we're concerned, it cannot be fast enough next Sunday. The days leading up to Sunday School promise to be tropical, let's all hope that it will continue on Sunday!
The program for Sunday June 30th 2019:
9.30 am               opening of the fair
12.30 pm             1st fashion show at the Perserij
13.45 pm             2nd fashionshow at the Perserij
16.00 pm            Network drinks at Copra Beach
18.30 pm            End of the fair
Food and drinks
Of course we will not forget food and drinks this time either. Take a seat in a lounge chair on Copra beach and enjoy an (alcohol-free) cocktail. Or get a spot on one of the swings in our ultra hip swing bar!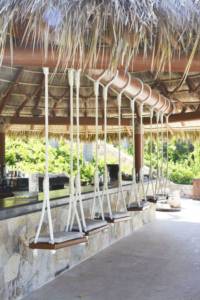 We have a beach bar on the Loods 7 square and there will also be an extra coffee point in the Forge. This way you can enjoy a snack or a drink throughout the entire fair.
Brands
Many new brands have joined again during the 4th edition of SundaySchool. The latest collections from Bandy Button, Binki, Engel., Ceci Kids, Champion Kids, Columbia Sportwear, Elle Chic, Fred's World, Kids Only, Lief !, Lilliputiens, Snapper Rock, Someone and Zippy can be seen.
But old trusted brands are also returning. A number of early brands that also show their latest summer 2020 collections are: Ai & Ko, Bart's, Blue Seven, Cars, Cost: Bart, Frankie & Liberty, Indian Blue Jeans, Little Miss Juliette, Looxs, Nobell, Petrol, Return, Vingino and Z8.
You can find all the attending brand on our brand page.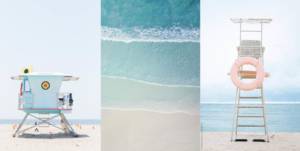 As we mentioned earlier, the SundaySchool app will be launched next Tuesday 25 June. An app full of information about the exhibition, the participants and the various collections, including a map. Plus the option to prepare your own route at home.
Of course there will also be a floor plan available at the entrance. Although we hope that as many people as possible will use the sustainable app.
Tickets will be available at the door for € 17.50, but to avoid the queues, we advise you to buy your tickets online in advance. This way you will arrive faster and you can therefore enjoy all the beautiful things to see and experience faster.
A visit to the toilet also promises to be a true experience again with our toilet ladies Bep & Toos. You would almost go to the toilet a few times for fun! Last time I personally spent 5 minutes reading the funny texts in the toilets. Guaranteed toilet pleasure!
We can also report that an extra (large) hall has been added to the exhibition. This time we will also use 'De Nieuwe Smederij'. This is the first hall on the right upon entering. So don't skip this hall, because there are gems of brands in this hall.
We look forward to seeing you on Sunday June 30th 2019 at the Fabrique!