It is time again to let an entrepreneur in children's fashion talk about his or her experiences with SundaySchool and let them tell you about the background of the store. This time it is Nikita Aandewiel from Kids aan Zee in Katwijk.
How often have you visited Sunday School?
We have visited Sunday School since the first edition, this will be our fourth time!
What do you like most about SundaySchool?
The diversity of brands, the atmosphere, and the experience.
What are you most looking forward to on June 30?
To view the new collections of the brands, spot trends and view new brands!
What do you pay attention to during the exhibition?
New brands that are on the show and the general trends of the brands.
Do you have purchasing appointments during Sunday School? Or are you mainly looking for new brands?
We do not make purchasing appointments at the Sunday School, we mainly look for new brands and of course our own brands.
How do you determine the brand mix that you have in store?
We always ask ourselves, what does the customer want? Are there certain brands that we hear from a customer several times? Furthermore, we also always check which brands suit us in the store. Are the brands innovative every season? Which brands have been good last season, and which less? This is how we determine the brand package that we have in store.
How do you distinguish yourself from the other stores?
With us, the customer is number 1. And we therefore offer the customer the best service that we can offer. We try to help every customer in such a way that she and the kids leave the store satisfied. We know most customers personally.
What do you do online to inspire your customers?
The customer wants to be triggered, so they often watch on social media. We respond to this. We post photos on Facebook and instagram every day to interact with the customer and inspire the customer. We also regularly do photo shoots with kids, win promotions and post photos of our customers.
How long have you been around and how did the store come into existence?
Kids aan Zee exists 1 September 6 years. We have taken over this store (Aandewiel Rijnsburg). The Rijnsburg share has been around for 29 years. We also sell children's clothing here. When we took over the little bear 6 years ago, we changed the name to Kids aan Zee. It was then still a small store, where we mainly sold baby kids up to size 152. In 5 years we have grown considerably and we were therefore ready for expansion. We have been open again since 31 August 2018 and have become 3 times as large. In this way we were able to increase our range, now we sell baby, kids, teens, position fashion and care products.
What do you notice about the changed market?
The customer knows very well what he wants at the moment. If they cannot get it from us, they will continue searching on the internet. In addition, the sale also starts earlier, online and also in physical stores. The customer knows that too.
How do you deal with that change? How do you see the future of the store?
We do our utmost to be able to do everything for the customer. What I said is very important to our service. This way the customer keeps coming back to us, and you create a "gun factor". Furthermore, we always think about new ideas again and we always keep busy! Almost a year ago we expanded the store, and new plans keep coming!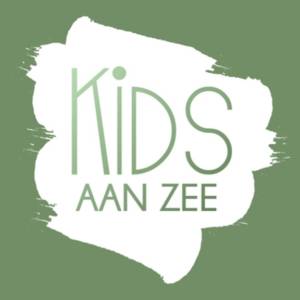 Kids aan Zee
Taatendam 10
2225 BN Katwijk