How do other entrepreneurs in children's fashion do it? That is a question that is often asked and which we would like to answer on the SundaySchool website. Today we asked this question and many more questions to Christel van Beek, owner of Leff! Children's clothing in Bergeijk. Curious how Christel does it all? Being a mother and having your own store? Then read on …
How often have you visited Sunday School?
This will be the 3rd time. We didn't go last summer because we went to Playtime Paris.
What do you like most about SundaySchool?
I find the location and the atmosphere very nice and good. And more and more brands are participating.
What do you pay attention to during the exhibition?
We notice that the prices in our segment are becoming increasingly important and I think it is important that it is not on every corner of the street. That often turns out to be a difficult combination. To be able to print prices, many points of sale or large orders are often needed.
Do you have purchasing appointments during Sunday School? Or are you mainly looking for new brands?
We are mainly at the fair to look around with a low threshold. And yes, always looking for something nice and new. We have an appointment scheduled with BESS. This is because it is about whether or not to order a package. We and the representative spend more time in the car than it takes time to make a decision.
Which stands do you go to and which ones do you skip?
We actually try to take a look everywhere, but if a stand is very busy and we sell this brand in the store, I often pass by and check it out at the purchasing agreement.
How do you determine the brand mix that you have in store?
As I said earlier; the price is very important. And I would like to offer something different than my direct colleagues. So we also always look for beautiful currants in the porridge, which means that we have a slightly different assortment. As a result, we can also make some other combinations.
How do you distinguish yourself from the other stores?
By searching for the currants in the porridge, which means that we have a slightly different assortment than other stores. And by posting photos on Social Media. I never actually use images from suppliers. Precisely because everyone does that. People do not immediately see whose photo it is. Because I post photos every day but always my own photos, people now recognize it as "from Leff!"
What do you do online to inspire your customers?
By posting the self-made photos on social media. I also really like to make sets of different brands together. As a result, it is often not the norm, but that also triggers people to come to the store. People also know that in addition to "standard" combinations of 1 brand, we often mix things together.
Do you only have a stone shop or do you also sell online?
No just a actual shop, although I sell clothes more often via a private message at insta.
What is the reason for this choice?
We also had a webshop up to 5 years ago. I took the photos and such in the evening hours. But after our first child was born, I noticed that it became more difficult to keep up with everything, next to the brick shop. We then carefully examined the webshop to see if we could really hire someone for it, but that was not really cost-effective. Then we decided to quit and focus on the brick shop. Also quite nice actually if you do not feel the pressure in the evening to edit another 200 photos.
How many people work at Leff!?
Apart from myself, 2 part-timers and a weekend help work at Lef!
How long has your shop been around and how did the store come into existence?
In 2020 we will be 15 years old. Before this I worked in women's and men's fashion for 9 years, but always had the dream to start for myself. When a small building became available here in the village, I took my chance.
Everywhere around us we hear 'the market is changing'. What do you notice about that?
I am convinced that this is the case. Certainly compared to about 10 years ago. Then the offer was what hung in your store, the offer. Now the consumer is already coming in with his cell phone looking for what they have seen online. There is also less shopping ahead. They want clothing that is immediately wearable and not what should be in the closet for another 3 months, because the chance that you can buy it somewhere at that time with a discount is very real.
How do you deal with that change? How do you see the future of the store?
I try to buy a part in advance and adjust the rest during the season with small, unknown marks. This way, consumers always have innovation and "ready to wear" clothing. And the advantage of the somewhat smaller labels is that it is not available everywhere and that it is not already in the sale somewhere in the middle of the season at the large internet chains. I've been doing this for a few seasons now and in combination with social media I notice that people are willing to come to your store for something special. And now I can respond better to the weather and consumer demand. This is something that also benefits the numbers. I hope to do this more and more often in the future.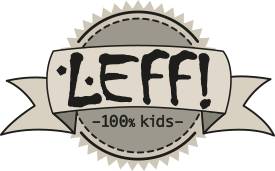 Leff Kinderkleding
Hof 88a
5571 CC Bergeijk