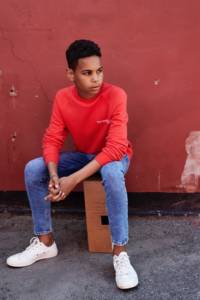 COST:BART -Scandinavian street fashion with ethics and attitude
We have a desire to create fashion for the young ones, boys and girls aged 8-18 years.
We give teenager's their own identity – their own BRAND.
Cost:bart is about mixing streetwear and high fashion to have your own look in high quality.
Cool and funky designs for the unsophisticated behaviour, Scandinavian, timeless and powerful styling with the real attitude.
Step out of the mainframe and feel precious – feel Cost:bart.
Cost:bart care about the enviroment and people.
Most of the clothes are produced in Europe, where people are paid a decent living wage, all prints are waterbased meaning less chemicals and of course no child labour.
Contact person: Chantal Schumacher
Email: cs@costbart.dk
Telephone: +31 (0) 6 45043130